My Sereni-Tea is a Holistic Center offering alternative therapies, massage, beauty treatments, workshops, tea, gifts and crystals. We are one of a kind in Bermuda.
Mai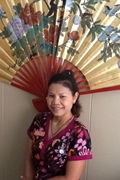 Thom Choieklinthet
Massage Therapist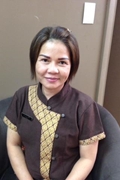 Kari "Anna" Kariani
Spa Beauty/Massage Therapist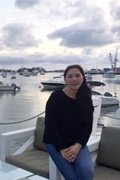 Kari is originally from Indonesia and has worked in the Maldives, China and our Cruise ships bringing a wealth of experience and knowledge in Massage and Beauty treatments.
Frauke Voss
Deryn Higgins
Holistic Health Practitioner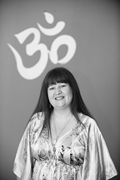 Deryn received the majority of her training at Delphi University in North Georgia and with a Crystal Therapist in England. Deryn is a Doctor of Metaphysics, Rohun Therapist, Metatronia Practioner and Holistic Practioner. Deryn is also a member of Healing Works International, the Ro-Hun Professionals Association and is on the International Registry of Spiritual Healers. Deryn Offers the following Reiki Energy Balancing Past Life Regression colour and sound healing Ro-Hun Therapy
Karen Simons
Energy Therapist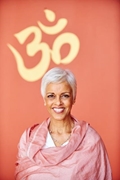 Karen Simons is an Energy Medicine Specialist. Karen has two doctorates one in Metaphysical Healing and Transpersonal Psychotherapy ( Delphi University). She is a member of Healing Works International, the Ro-Hun Professional Association and is on the International Registry of Spiritual Healers. Karen is offering the following treatments and sessions at My Sereni-Tea: Magnetic Cupping Jin Shin Jyutsu Tui-Na Shamanic Healing Energy Balancing Acupuncture
4th Floor Bermudiana Arcade, 27 Queen Street, Hamilton
296 2114
Monday

Tuesday

Wednesday

Thursday

Friday

Saturday

Sunday

9:00am - 6:00pm

9:00am - 5:00pm

9:00am - 6:00pm

9:00am - 6:00pm

9:00am - 6:00pm

9:00am - 6:00pm

11:00am - 5:00pm